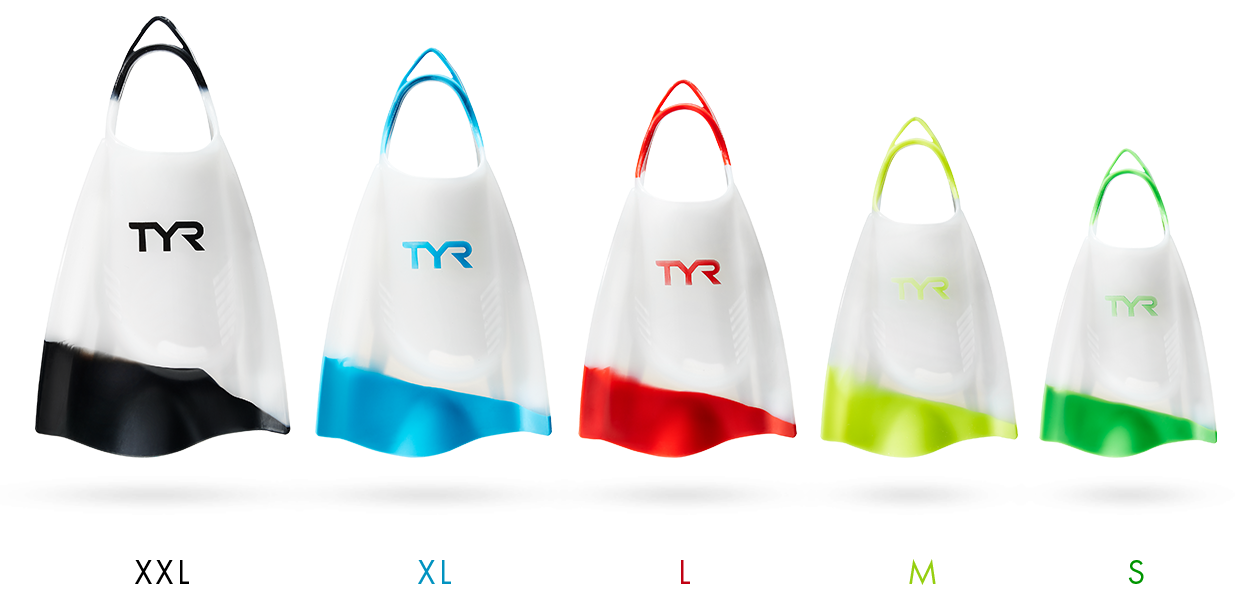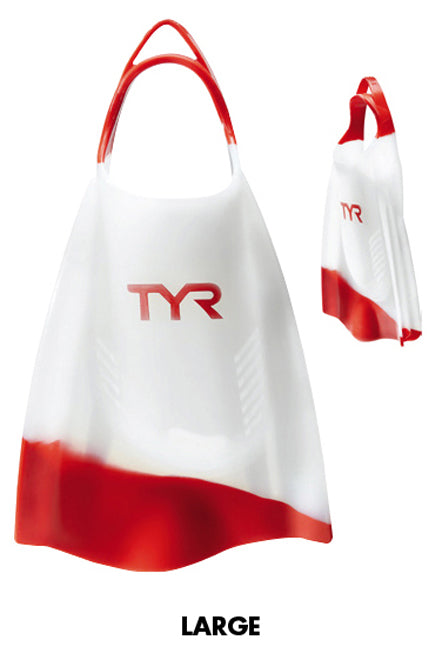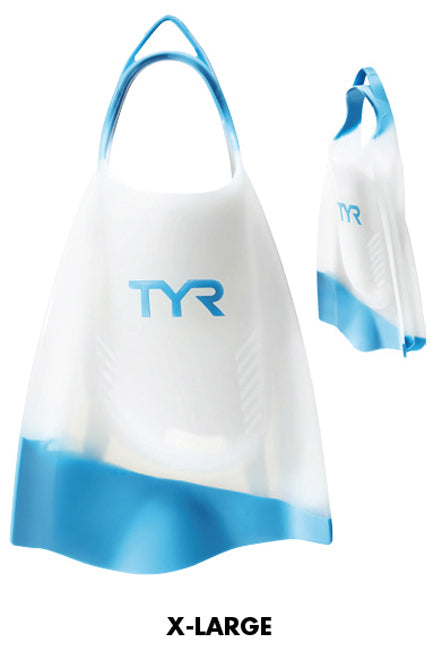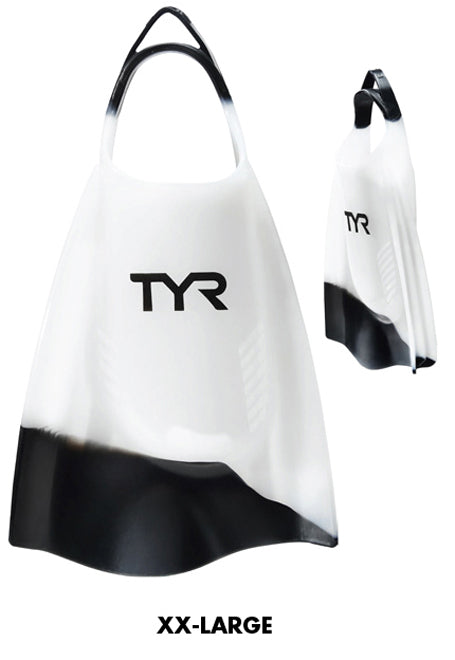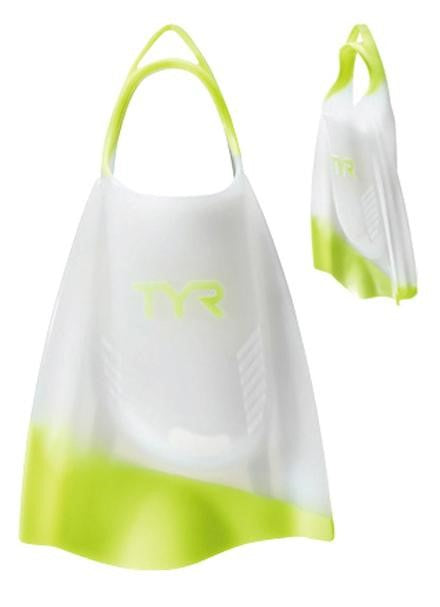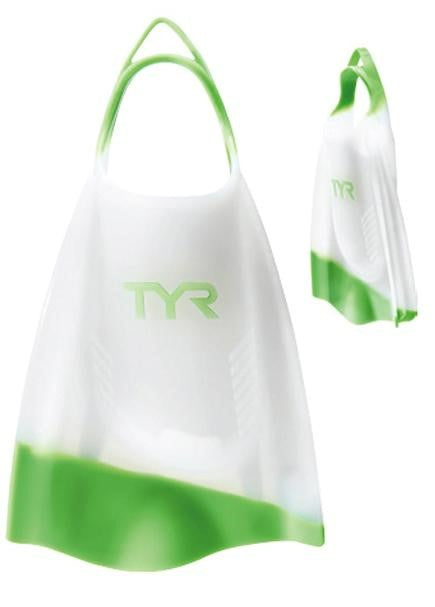 Description
Train hard, train smart in TYR Hydroblade Fins.
Engineered to promote short, quick movement through the legs and the feet, LFHYD fins help swimmers to create the natural flow of a flutter kick. With a 100% silicone construction and state-of-the-art comfort fit, the Hydroblade prevents athletes from feeling restricted as they move. In addition to an innovative heel strap design , each fin is also created with rounded edges to prevent discomfort in the fin's foot cavity.
When it comes to specs the Hydroblade is a stand alone piece of training equipment. In addition to channel side rails that amplify power in the water, all LFHYD swim fins also include an angled blade surface for upward kick resistance as you move. Plus, the Hydroblade comes in a variety of color and size options, making it an ideal choice for swimmers at every level.
Color Coded Sizing for easy identification:  
S (Men's Shoe 4-6 , Women's 5.5-7.5) - Green
M (Men's Shoe 6-7 , Women's 7.5-8.5) - Yellow
L (Men's Shoe 8-9 , Women's 9.5-10.5) - Red
XL (Men's Shoe 10-11 , Women's 11.5-12.5) - Blue
XXL  (Men's Shoe 12-14 , Women's 13.5-15.5) - Black
 * Please Note: For female equivalent, size down 1-2 sizes. *
*This is a Heavy Bulk item and is subject to shipping charges ***
Delivery and returns
Our goal is to dispatch your online order within 24 hours but please allow 3-5 days for your order to reach you. In the unfortunate circumstance where an item is sold out, we will advise you promptly so that you can consider an alternative item.
Whilst every effort is made to ensure all items shown are in stock, it is not guaranteed. Certain items may be unlisted only and/or quantity purchases may temporarily deplete stock on hand
Parcels to addresses within Australia.
Most parcels are sent with Australia Post eParcel Express, for large or bulky orders StarTrack couriers are used. We will notify you if your order is not being despatched with eParcel express.
- Standard Postage $15.00
- Express Postage $17.50
- Bulky items eg: fins will be charged a Heavy Freight Fee
Introducing TYR New Gym and Mobility Range
Created to push limits in gym apparel
Learn more